What
could
you
achieve
if
you
were
twice
as
productive?
"I tried it expecting it to be a bit of a waste of time, but wow, there's *something* about this app which crystallises planning and focus perfectly for me"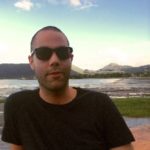 12 Reasons why customers love Serene
Serene has everything you need to block distractions and get work done.
Used by really productive people
Serene brings together all the features you need to get into focused deep work faster and for longer. Other apps either provide you with the focus features or the planning features whereas Serene is the all-in-one productivity tool.
Currently, Serene only works on MacOS. We hope to bring Serene to Windows and other devices in the future.