Serene is a macOS app that helps thousands of remote workers, freelancers & modern teams create the optimal digital environment for undisturbed deep work.
"I am a great believer in working smarter and not harder. A tool like Serene keeps you focused, avoiding distractions that do nothing to move you towards your goals"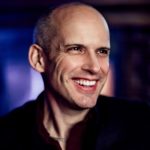 Serene prompts you to define one goal each day and then break your day down into sessions.
This is proven to help you achieve undisturbed deep work and prioritise the goals that matter most to you.
When you enter a session, Serene shields you from digital distractions by blocking distracting apps and websites.
Serene also plays soothing focus music and displays a countdown timer, to help you maintain focus.
Serene prompts you to record and review your progress and any distractions throughtout the day.
This keeps you focused on your goal, while identifying and eliminating the common distractions holding you back.